WHAT WE DO
We take away the problems of our clients and embark on an epic journey to find simple, elegant solutions!
Jack of all trades!
At Wings Tech Solutions, we love exploring challenges across various industries. It gives our team an opportunity to peek into how IT can be the solution to so many problems faced across various different industry verticals. Over the years, we have catered to clients across many industry verticals such as Healthcare, Banking, Finance, Education, Films & Entertainment, E-commerce, Logistics, Retail, Travel & Leisure, Manufacturing and Legal Consulting & Insurance among others.
360 degree perspective
There is a lot of experiential learning that our team has undergone since we started chugging along in 2010. Taking offshore projects has certainly helped – it is something that has shaped a global perspective for our team. Having worked with some of the biggest companies all across the world, our team knows how valuable certain qualities are – professionalism, time-bound deliveries and support. This perspective has become a part of our DNA and it trickles down in all the projects that we handle today whether small or big.
TEAM MEMBERS
Our outstanding crew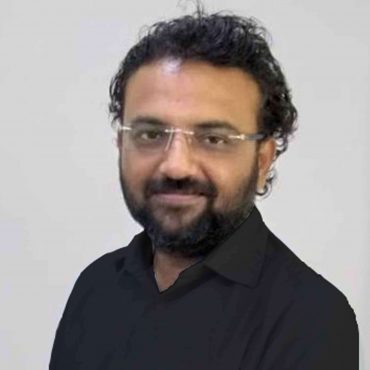 Ketan Modha
Project Manager
Dhaval Sanghavi
Project Manager
Our Problem Solving Approach
Diagnosis
Our team sits down with the client to understand the challenge. We engage in candid discussions to ensure we understand the full girth of the problem. Don't mind us taking notes though! Our team is meticulous that way!
Brainstorming
We try to define the problem statement as accurately as possible. All the concerned members of our team sit together & discuss possible ways to solve the problem as simply & efficiently as possible.
Planning
Once we zero down on a solution, we set out a solid plan keeping the customer in loop with our discussions. We chart out phase-wise implementations along with deadlines.
Implementation
We start by building the product in a phase wise manner as laid down by the plan. We keep our clients informed about the accomplishments of specified tasks within the deadlines. Once we build a product, it goes through rigorous testing & quality assurance procedures. If a problem is found, we troubleshoot & repeat the process until the product works exactly as it is supposed to!
Launch
One of the core values that we espouse is our reliability. You can count on us to hit the deadlines more often than not and hence we try to deploy - meaning - launch the product with the clients or their users according to the deadline.
Support
So are we done after the product launch? Absolutely not! We are here to take care of all your headaches even post product live phase. If you need active support, we even deploy our team to help you resolve any operational challenges you face on a regular basis.
We do all of this & more!