A simple touch can turn dreams into reality.
With WingsTech's Mobile App Development Services, cross-platform and hybrid applications, businesses can target multiple platforms with the same code base. Offering full-service application design, integration, and management. From ideation to delivery, and ongoing support, the company leads the entire mobile app development process, from consumer-oriented applications to transformative enterprise solutions.
As a mobile app developer, our team is qualified to build apps for multiple platforms like iOS, Android, and cross-platform solutions that are based on Flutter, React Native, and Swift. Our experience in developing mobile application development solutions to meet your business requirements has put us among the top-rated business mobile applications companies in India.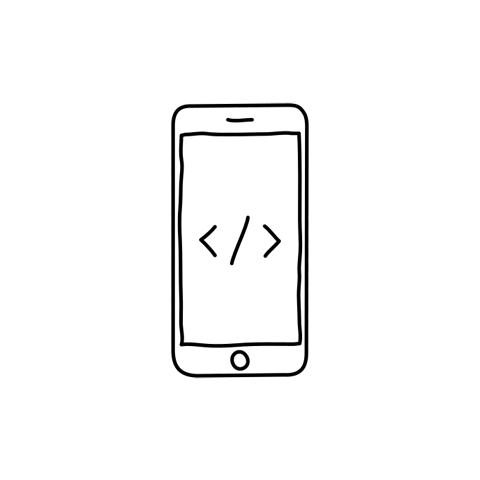 The future of mobile is the future of internet!
Frequently Asked Questions
1. What computer language is preferred for Mobile Application Development ?
Java is the most popular computer language used for mobile app development.
2. Which mobile app development platform is better?
Native mobile apps are better than hybrid or cross-platform apps as they aid in a better user experience.
3. Who will test my app for functioning?
WingsTech covers it as well. It tests the app for its functionality before delivery to ensure perfect delivery.
Hiring Models
Fixed Price
In our Fixed Price Model, you pay only for the pre-defined amount of project you expect us to deliver. If you have defined the requirements and scope of your project and do not expect us to engage on regular basis, you can opt for our Fixed Price Model.
Time & Material
If your project is difficult to itemize and estimate in advance then our highly flexible Time & Material (T&M) model is ideal for you. You only have to pay for the hours spent on development of the bespoke product along with the material costs such as hardware or software purchase costs.
Retainer Agreement
If you have on-going demand for IT expertise and infrastructure but you're not sure how much of it you may require, you can sign our pay-as-you-go Retainer Agreement. You will be billed monthly only for the services you avail, instead of committing a fixed amount.