That's a lot more to social media than hovering.
Connecting directly with the customers is the most ethical part of business growth and management. Do your business solutions offer you comprehensive insights to connect with your customers? If not, then it's high time to upgrade your business marketing and management strategy with the best Social Media Marketing Agency, WingsTech.
Build your brand across the web and create noteworthy connections with your customers through Social Media Management Services. No matter what your business size or needs are, we have got you completely covered! We, at WingsTech Solutions, offer comprehensive social media marketing services that help boost your sales and create a never-ending impact on the market!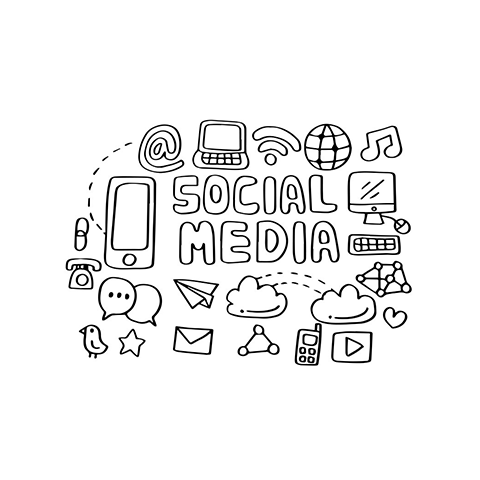 Social Media has raced past the traditional marketing models!
Frequently Asked Questions
1. What are the best platforms for social media management services?
Facebook, Instagram, YouTube, Twitter, Pinterest, etc. are some of the most commonly used social media platforms for social media marketing.
2. How are social media networks classified?
Social media networks are classified into five types i.e. Social Networks, Media Sharing Networks, Discussion Forums, Bookmarking, Content Curation Networks, and Consumer Review Networks.
3. What are the functions of social media?
Social Media Management Services help performs numerous functions which include, creating identity, increasing conversations, sharing, presence, relationships, status, and groups.
4. What is the main purpose of social media?
Social Media offers more purposes than just connecting people from different areas and domains. It was designed with an aim to help in sharing, learning, interacting, and marketing.
Hiring Models
Fixed Price
In our Fixed Price Model, you pay only for the pre-defined amount of project you expect us to deliver. If you have defined the requirements and scope of your project and do not expect us to engage on regular basis, you can opt for our Fixed Price Model.
Time & Material
If your project is difficult to itemize and estimate in advance then our highly flexible Time & Material (T&M) model is ideal for you. You only have to pay for the hours spent on development of the bespoke product along with the material costs such as hardware or software purchase costs.
Retainer Agreement
If you have on-going demand for IT expertise and infrastructure but you're not sure how much of it you may require, you can sign our pay-as-you-go Retainer Agreement. You will be billed monthly only for the services you avail, instead of committing a fixed amount.