Technology from Wings never lies.
Businesses evolve greatly with each passing day and seek a more secure place to move their existing infrastructure for a more secure and better computational environment. Considering this, technical advances have come up with an innovative aspect of Application Migration solutions.
It is where Application migration allows you to carry your entire site to a more reliable computational environment, basically cloud storage. Besides, it does the entire job of accessing the data, applications, and site securely anytime from anywhere. Application Migration Service provides a new direction to the corporate world and streamlines the processes to a great extent.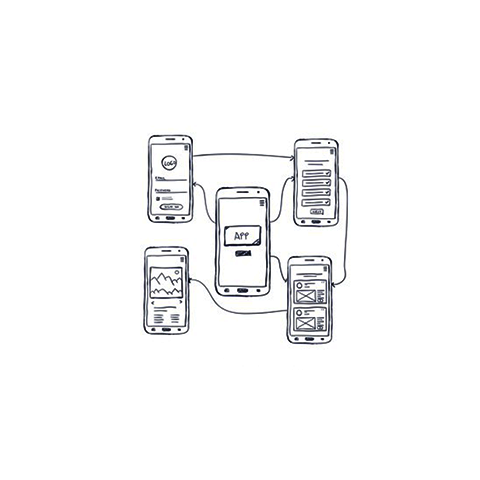 We devise simple solutions to complex problems!
Frequently Asked Questions
1. Is it an ideal choice to apply for Application Migration Service for my business?
Yes, App Migration Services help improve your business's overall productivity and increase security, making it an excellent choice for your business.
2. How long does it take to complete the process of app migration?
It can take roughly two to four months to complete the migration process. While complex tasks, it might take up to six months.
3. What can things be migrated to the cloud with App Migration Services?
Database, data, applications, and IT processes can be migrated to the cloud with the help of App Migration Service.
Hiring Models
Fixed Price
In our Fixed Price Model, you pay only for the pre-defined amount of project you expect us to deliver. If you have defined the requirements and scope of your project and do not expect us to engage on regular basis, you can opt for our Fixed Price Model.
Time & Material
If your project is difficult to itemize and estimate in advance then our highly flexible Time & Material (T&M) model is ideal for you. You only have to pay for the hours spent on development of the bespoke product along with the material costs such as hardware or software purchase costs.
Retainer Agreement
If you have on-going demand for IT expertise and infrastructure but you're not sure how much of it you may require, you can sign our pay-as-you-go Retainer Agreement. You will be billed monthly only for the services you avail, instead of committing a fixed amount.