It's all taken care of by cloud-based services.
With cloud hosting offering the speed and agility, a lot of businesses are shifting to cloud hosting & particularly via Amazon Web Services (AWS) as it offers dynamic, flexible & affordable hosting services. The AWS Cloud provides 90+ services - ranging from storage & database services to continuous integration and AI powered analytics.
At WingsTech, our team of AWS certified engineers has a look at your current requirements, future organizational goals & plans your migration such that it is safe, secure and there is no data loss in the processes involved.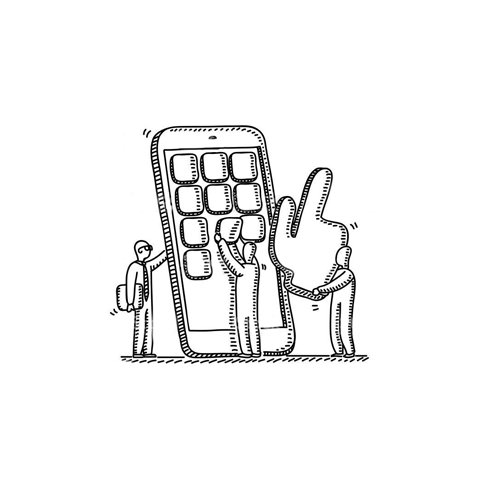 Our software weave art and engineering together - so that YOU get the best!
Frequently Asked Questions
1. What are the phases of AWS Cloud Migration Services?
AWS moves toward migration in three phases, i.e. assess, mobilize and migrate.
2. Why do I need AWS Migration Services?
AWS Migration Services helps you manage all the business data over the cloud without any inconvenience to managing the security or maintenance of the hardware device.
3. I own a small business, will AWS Cloud Migration Services work for me?
AWS Cloud Migration Services offers numerous features and tools that are perfect to complement the different needs of the business. Besides, it works well for almost all business types.
Hiring Models
Fixed Price
In our Fixed Price Model, you pay only for the pre-defined amount of project you expect us to deliver. If you have defined the requirements and scope of your project and do not expect us to engage on regular basis, you can opt for our Fixed Price Model.
Time & Material
If your project is difficult to itemize and estimate in advance then our highly flexible Time & Material (T&M) model is ideal for you. You only have to pay for the hours spent on development of the bespoke product along with the material costs such as hardware or software purchase costs.
Retainer Agreement
If you have on-going demand for IT expertise and infrastructure but you're not sure how much of it you may require, you can sign our pay-as-you-go Retainer Agreement. You will be billed monthly only for the services you avail, instead of committing a fixed amount.