Find the best Automation Testing Services.
Automation Testing. An automated test is one in which the program or application executes test cases (test scripts) on its own. This method of software testing does not involve any manual interaction. Its components range from planning and tool selection through the building and management of a test automation environment, the deployment of automated test data preparation, the design and maintenance of all sorts of automated test scripts, and more.
In addition, WingsTech utilizes tools such as Selenium, JMeter and Appium (Android), which improves preparedness and increases income by reducing the time required to exhibit and deliver software solutions that exceed customer expectations regarding quality.
Automation testing should be conducted after manual testing to achieve the best results. Time will be saved, and test cases will be executed more accurately with the help of automated testing.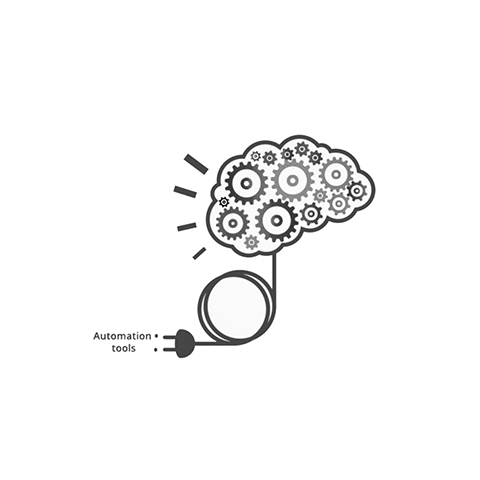 Testing outside & inside the box!
Frequently Asked Questions
1. Do Automation Testing Services deliver a good Return on Investment?
At WingsTech Solutions, we ensure comprehensive testing methods and optimum business implementation. And hence we help you receive high ROI on automation testing.
2. What are the best Automation Testing tools?
Selenium, Appium, TestComplete, Worksoft, etc. are some of the best automation testing tools.
3. Why shall I use Automation Testing Services for my business processes?
Automation Testing Services offer a wide range of benefits along with the most reliable results. Besides, it's fast, inexpensive, and delivers accurate results.
Hiring Models
Fixed Price
In our Fixed Price Model, you pay only for the pre-defined amount of project you expect us to deliver. If you have defined the requirements and scope of your project and do not expect us to engage on regular basis, you can opt for our Fixed Price Model.
Time & Material
If your project is difficult to itemize and estimate in advance then our highly flexible Time & Material (T&M) model is ideal for you. You only have to pay for the hours spent on development of the bespoke product along with the material costs such as hardware or software purchase costs.
Retainer Agreement
If you have on-going demand for IT expertise and infrastructure but you're not sure how much of it you may require, you can sign our pay-as-you-go Retainer Agreement. You will be billed monthly only for the services you avail, instead of committing a fixed amount.