Experience cloud computing in a lightened way.
Cloud hosting is gaining immense popularity since past couple of years. In layman terms, Cloud hosting is a process by which a company's computing and storage resources are outsourced to be virtually managed by company. The best part about Cloud hosting is that the cloud space adapts to your requirements and you pay a variable amount only for the space you use.
At WingsTech, we have a team of certified, expert professionals to offer full suite of Cloud hosting services including setup, resource infrastructure, security and its maintenance.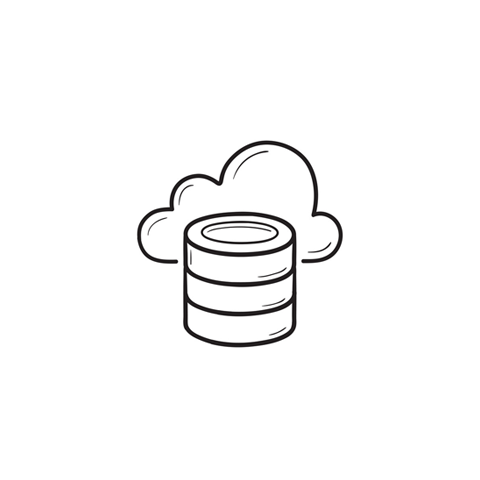 Traditional Servers are a relic from the past!
Frequently Asked Questions
1. What are the main types of cloud computing models?
The main types of cloud computing models are classified into three types. Software as a Service (SaaS), Infrastructure as a Service (IaaS), Platform as a Service (PaaS).
2. How much time will it take to build a cloud-based application for cloud hosting services?
The overall development time depends on multiple factors like the development platform, the complexity of the design, integrated features, functionality, and testing. When summing up as an average time required, it takes around two to four months.
3. Is it a good idea to outsource the Cloud Hosting Providers?
Outsourcing cloud service providers aid you with extra flexibility during the development and it can be a good choice to go for.
Hiring Models
Fixed Price
In our Fixed Price Model, you pay only for the pre-defined amount of project you expect us to deliver. If you have defined the requirements and scope of your project and do not expect us to engage on regular basis, you can opt for our Fixed Price Model.
Time & Material
If your project is difficult to itemize and estimate in advance then our highly flexible Time & Material (T&M) model is ideal for you. You only have to pay for the hours spent on development of the bespoke product along with the material costs such as hardware or software purchase costs.
Retainer Agreement
If you have on-going demand for IT expertise and infrastructure but you're not sure how much of it you may require, you can sign our pay-as-you-go Retainer Agreement. You will be billed monthly only for the services you avail, instead of committing a fixed amount.