Tough on Dirt, Gentle on Development.
Software Testing is one of the most crucial steps involved in a Software Development Life Cycle (SDLC). It provides a thorough and objective review of the software as it detects bugs and other defects in the desired functioning of the software and ascertains whether the product is fit for use.
At WingsTech, we have the capability to conduct full cycle testing for desktop, web and mobile applications.
We are equipped to conduct over a 100 functional, non-functional and other testing procedures to ensure that the software product works as it is expected to.
Using the latest tools, we set up test data, run tests, transfer the Test/ QA deliverables and also conduct post-project analysis.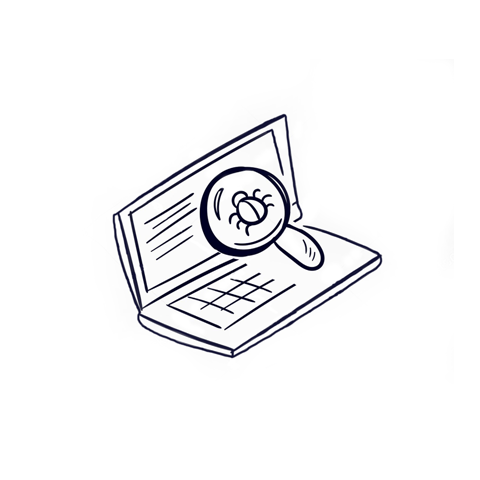 Testing outside & inside the box!
Frequently Asked Questions
1. Is Software Testing and QA Services the same?
No, both the terms are completely different. Software testing focuses on the functionality of the software. On the other hand, QA services ensure the management and implementation of quality objectives.
2. What are the most common types of Software Testing Services?
White-box testing, Black-box testing, Grey-box testing, end-to-end testing, functional testing, accessibility testing, etc. are some types of software testing.
3. Do I need to avail of Software Testing and QA Services for my business? Will these services benefit my business?
Yes, availing of Software Testing Services will help your business software perform better and thus add more benefits to your business.
Hiring Models
Fixed Price
In our Fixed Price Model, you pay only for the pre-defined amount of project you expect us to deliver. If you have defined the requirements and scope of your project and do not expect us to engage on regular basis, you can opt for our Fixed Price Model.
Time & Material
If your project is difficult to itemize and estimate in advance then our highly flexible Time & Material (T&M) model is ideal for you. You only have to pay for the hours spent on development of the bespoke product along with the material costs such as hardware or software purchase costs.
Retainer Agreement
If you have on-going demand for IT expertise and infrastructure but you're not sure how much of it you may require, you can sign our pay-as-you-go Retainer Agreement. You will be billed monthly only for the services you avail, instead of committing a fixed amount.