Pick WingsTech, the whitest of the whites.
Can you imagine what would your life be if you remove all the software products from your stack? No matter how many products you discard, you will always be left with at least one product that you can't let go of! This is the exact impact of Software Products on human lives. And to aid you with premium products and superior services, we offer comprehensive Software Product Development Services!
We are one of the leading software product development firms in the industry, utilizing cutting-edge technologies, using robust frameworks and industry-specific workflows to facilitate stage-wise delivery for better product control and visibility.
An engineering team of world-class engineers crafts immersive software experiences following a meticulous process. Our company's DNA is agile development, and we use it in all our development activities. We follow a product development process that puts the needs of the customer at the center of all our development processes.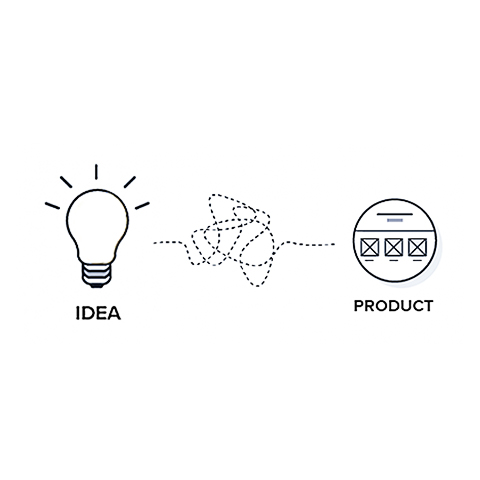 A quality software product can never be mass produced!
Frequently Asked Questions
1. What services does Software Product Development Company offer?
Cloud Consulting, Mobile app development, customized web app development, software development, DevOps automation, system ingestion, and much more.
2. What do you mean by custom software products?
The software products that are developed with a customized touch are incorporated into the development system and are called custom software products.
3. How can I track the progress of my project?
WingsTech aims to be the topmost Software Product Development Company, and thus focus on comprehensive communication with the client. WingsTech always proceeds ahead only after the permission of the client.
Hiring Models
Fixed Price
In our Fixed Price Model, you pay only for the pre-defined amount of project you expect us to deliver. If you have defined the requirements and scope of your project and do not expect us to engage on regular basis, you can opt for our Fixed Price Model.
Time & Material
If your project is difficult to itemize and estimate in advance then our highly flexible Time & Material (T&M) model is ideal for you. You only have to pay for the hours spent on development of the bespoke product along with the material costs such as hardware or software purchase costs.
Retainer Agreement
If you have on-going demand for IT expertise and infrastructure but you're not sure how much of it you may require, you can sign our pay-as-you-go Retainer Agreement. You will be billed monthly only for the services you avail, instead of committing a fixed amount.