Best Broken Link Checker Tool to check your entire Website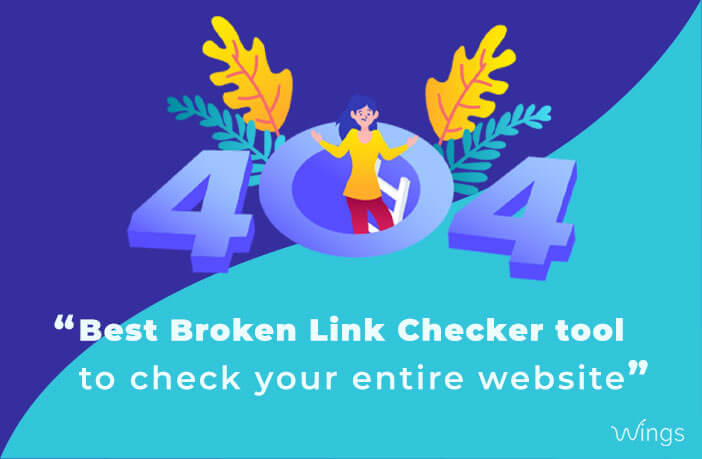 We are living in a generation of internet, the internet plays a very significant role in our leading generation, as it becomes an essential part of their life. Anything they want whether it's about food, things, place, etc firstly surf on the internet then they believe the fact. Today, the internet is so handy that it can keep you all day, every day on the internet. The internet is a big democracy because it gives us numerous options to choose from. We are all now connected by the internet, like neurons in a giant brain.
Over the internet, a journey of a thousand sites begins with a single click. A website is the most important element of the internet. In simple terms, I can say that a website is a collection of webpages but website content is very important as it plays different roles in the digital world for us. For the website, content is the life and soul as it drives everything. There are different kinds of websites that serve for different purposes on which the crowd is intended. A website is an asset for your business.
Here, it's not finished by developing a website but you have to keep it fresh, keep it exciting. If your website has an old content or removed webpage or under maintenance, it may create a bad impression toward your business. All these links are known as broken links. Yeah, broken links! basically show a 404 error on any of the web pages of a website. This may lead to your ranking on the search engine. In this blog, we will give brief information about broken links, why it is harmful and how to overcome it by using its tools. Let's start here…
What are Broken Links?
A broken link is a hyperlink to a website that is linked to non-existing webpages. When the user tries to click on a link, return as a 404 error message it means the user tries to access broken links. This may lead to users being unsatisfied by your website. Even traffic on your website slows down. Broken links are also known as dead links.
Why are Broken Links harmful?
Broken links may lead to your business reputation. Broken link is like when you want to buy wishlist things you go to the shop and as you reach to the doorstep of the shop, it shows the board of "Sorry we are closed " and your heart sinks. Similarly, users are visiting your website and they are expecting some content to be there. This may lead to a bad experience for the user and they prefer to move on some other website. The broken links are harmful in numerous ways because:
It will decrease the popularity of your website because users are not getting proper output according to their needs and they will try to shift on another website.
If you are serving poor user experience with a mess of broken links this leads to reducing your reputation. Your primary goal should be user experience.
Broken links can lead to a loss of users because you are not serving on time.
Broken links can affect your conversion rate. No matter how much time and energy you have spent on the website but they only can't reach at the point of conversion, all of your efforts will be wasted.
Broken link affects your search engine rankings, as crawlers stop crawling when they see a broken link and it won't be indexed by crawler.
How to fix broken links with tools?
After finding the reasons for how it is affecting your business now it's time to fix the broken links in your website. Firstly you have to identify the broken link and then try to fix it with tools. Tools will help you to grab the users and increase ranking for your website.
Here is the information of top 7 broken link checker tools which you can use to check your entire website:
1. Online Broken Link Checker
An online broken link checker is the most popular tool and this tool will check all your blogs and websites for broken links. It scans up to 3000 web pages of your website and it also scans external and internal URLs. This tool is easy to use, you just have to paste your URL and click on "get your broken link", it will show your report on your dashboard detailing the broken link, and on the report, it also shows you the location of problematic links in your HTML.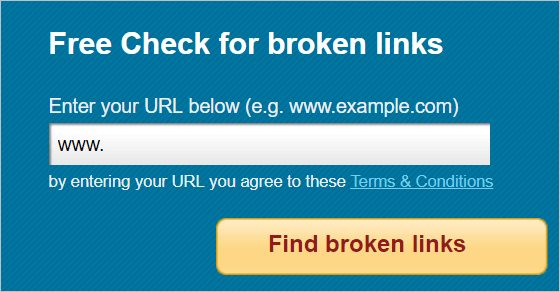 2. Xenu Link Sleuth
Xenu Link Sleuth is an excellent broken link checker for free as it is supported by windows applications. It is easy to use. It is beneficial for temporary networks. It supports SSL websites and sitemaps and gives you an option to customize your filter. It will check the internal and external links from the root website. It will scan all the broken links and result in a simple HTML format, so you can save it for later.
3. Google Webmaster Tools
It is the oldest and freely available tool by Google. It will overview what search engines think about your website. It will improve your link by working with systematic data about the external and internal links to your web pages. It will show broken link errors in the crawling error section of your dashboard.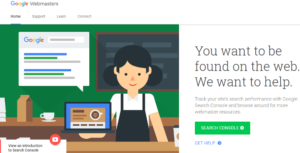 4. W3C Link Checker
W3C Link Checker provides you options while checking broken links of your website such as show only summary, hide redirects, checking linked documents, sending referrer header, etc. Make sure it is using CSS and Valid (X) HTML Markup. It can be installed on the desktop also. It will provide you with results in the status of links and list the issues of your website.
5. Sitechecker.Pro Tool
Sitechecker website crawler checks the external and internal URLs of your website for broken links and provides brief information about how to correct them. It only scans up to 100 web pages free. It provides many paid options for your website to higher your rankings in search engines.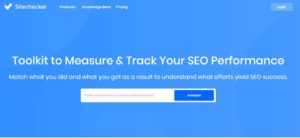 6. Deadlinkchecker tool
Deadlinkchecker crawls systematically and detects all the broken links that disturb your website. It gives results in HTML format. It gives three options of process i.e. Site Check, Multi Check, Autocheck. It also gives an option to check a single page also. Its best feature is the auto-check. Broken links affect your website negatively this is why dead link checker offers a quick service. It is very fast and easy to use.
7. Screaming Frog Tool
Screaming Frog Tool is quickly crawling and evaluating your website. It develops huge and efficient search strategies for large brands to small and medium-sized businesses. It offers a full SEO package. It results in an excel format where all the details like links, meta, caption, etc of your website. It helps to improve links and social signals for your website. It provides custom searches and custom extraction features according to your requirements.

Conclusion:
These were the few tools of broken links you can check for your website. Test your web pages regularly to find out the errors and correct them and stay updated. These all are the quickest, easily installable, and free-of-cost tools that are available for users. For more detail you can contact us without any hesitation, we are providing you with free consultancy.