Importance of SEO-friendly Web Design for Online Success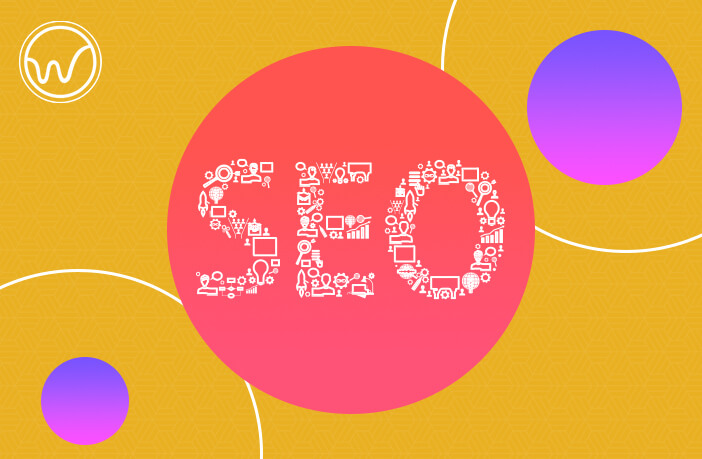 We live in the age of online. A short browse through the business' online website is done before we decide to purchase any item of our wish. We compare prices, designs, patterns, and sometimes different options that can be found online. Digital marketing has revolutionized the world's consumer market. The number of internet users has exceeded in millions, according to the E-commerce department. This indicates a rapidly growing online economy. Today, it is imperative that a company has a strong online presence and leaves a positive impression on its consumers.
A great website design is important to any business trying to find success online, but if a website doesn't have a chance at good search rankings, very few people may ever get to see it. In order to create a website that is search engine friendly, you simply need to take into consideration some basic SEO principles and good content development practices.
SEO is crucial for all businesses in order to find success and being found on Google. It is very simple to incorporate good SEO practices into web designing so that all websites created can eventually rank.
What is SEO?
SEO stands for Search Engine Optimization. SEO is the process of optimizing your website in order to get organic traffic, or paid traffic from the search engine results page to your website.
In other words, SEO is the process of making a few changes to your website to make sure the website is attractive to a search engine so that they can display your website on the top of the search engine results.
Incase you are wondering just how long does the SEO process take then our friends at ignitevisibility.com has the answer for you.
Here are 8 of the most overlooked SEO practices. These practices, however, have a very significant impact on Google rankings.
1. You keep your visitors you attract
Any service can be sold, regardless of whether you are in the e-commerce business, professional blogging business, or small business. In the Internet age, generating traffic to a website is crucial for any business to succeed. The design of an SEO-friendly website will improve the ranking of your website.
Rank means that your website will be visible whenever your potential customers search for the service that you provide. To accomplish this, your website should be as responsive and user-friendly as possible. But why? Because this is what matters to your customers.
More customers = more revenue + more profit.
2. Speed always matter
In general, visitors don't enjoy waiting long to receive what they need. They'll quickly leave and visit another site instead. Experienced designers know how quickly they can lose visitors. Not only will you lose visitors to your site, but you will also lose earnings generated by visitors clicking on the ads or links on your site.
You can lose 12% of your visitors within just 2 seconds if they click to visit your website. You will lose 25% of your potential customers if you count the 4 seconds.
Doesn't that seem like a huge loss? Is your site taking too long to load? Take a look at our SEO web design tips, how SEO can benefit small businesses, or SEO services to speed up your website and turn each visitor into a potential customer for your business.
3. Better user experience
Did you ever visit a website and find it looked different, but as soon as you clicked, it looked totally different? You feel strange when you look at a website because of its font and other design elements. Have you troubled to navigate it? The site may have implemented SEO, but its design is not well optimized.
Any of these distractions will prevent your visitor from spending time on your site searching for results.
Properly designed websites offer seamless user experiences. Visitors will be unable to help to say "Wow!".
4. SEO gets your business the right attention
Around 44% of people will warn their friends, relatives, or colleagues about a poor website. As many as 79% of your visitors will never return if they have trouble using your website. Even if you offer a product or service similar to what they are looking for, 80% of people will check reviews for your brand before making a purchase.
Businesses lose 70% of their potential customers because of a bad website's reputation and reviews. You didn't plan on reaching this destination nor did you expect to get this kind of attention. Providing SEO services that will get you the right attention is what we do, as the best SEO web design, Web design services.
5. Good reviews SEO
A website design that follows search engine optimization protocols will leave a long-lasting positive impression of your company. An easily navigable, SEO-optimized website will certainly help visitors find what they're looking for and will ultimately make them feel content. It can convince them to leave stellar reviews.
They will undoubtedly return to your site if they need the same type of service in the future. Reviews can drive traffic to your site.
6. More social media attention
SEO-optimized websites integrate everything to ensure visibility not just in search engines but all over the digital world. We are mindful of the popularity of social media sites in their usage and importance. They play a massive role in promoting a business to people of all ages. An SEO-optimized website design makes social media sharing directly from the website effortlessly.
Additionally, the app includes widgets that indicate how popular a user is on social media. In contrast to an advertisement, when anyone visiting your website finds something useful and shares it with others, it will have a greater impact because it is a personal recommendation and not merely from the attractive design.
7. It keeps giving you back as long as you maintain
In terms of SEO, it is not a one-time investment, but a long-term process that pays dividends as long as you keep up with it. With a minimum of one month of maintenance, it will begin to snowball as more and more services are provided.
8. SEO is cost-effective
Sure, that'll cost you money. There is nothing free, especially when it comes to an array of services.
SEO, however, is relatively inexpensive considering the whole traditional marketing scheme. Take Adwords, Facebook, or any other advertisement platform; you pay a substantial amount of money to get traffic from these platforms. To gain "traffic," you will dedicate most of your precious time to posting the right things in the right places. It's long and expensive, isn't it? Approximately half of the profit of the customer's purchase will come from the marketing campaigns.
On the other hand, SEO websites are profitable and deliver results as well. And, it is relatively inexpensive considering the benefits it offers.
Conclusion
There is no point in having a website if it cannot be found by potential customers. Investing in an SEO-friendly web design will help your website become an asset rather than a liability. In the long run, it will increase traffic to your website by making your company appear in more relevant search results. Focusing on the functionality of your website to add value to your target audience can help you build a successful website that meets your business needs and provides you with good marketing ROI.
Unless you've considered SEO web design yet, you may be missing out on a great chance to improve your business. Not only is SEO web design important for your business in terms of traffic, but it can also increase revenue, improve the customer experience, and most importantly, it will help to elevate your brand.