Why you should think to implement AR and VR in your small startup?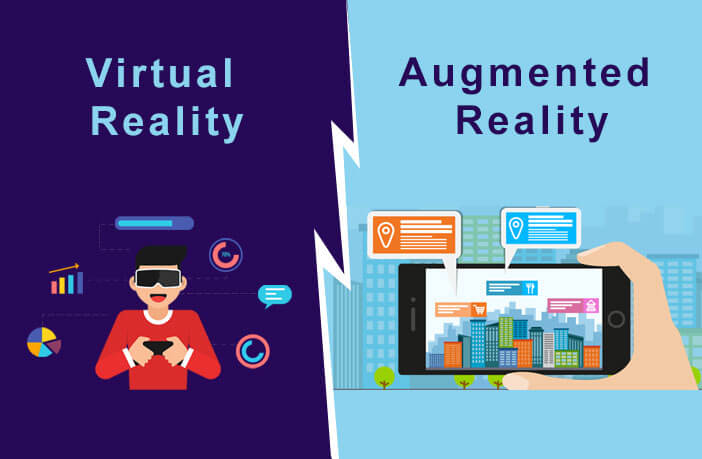 We're witnessing to see the technological advancements that have changed the way we do business in a fundamental way over the last few decades. At present, AR and VR count to be the two most advanced technologies that have earned enormous popularity. These have been implemented by different businesses in varied ways.
Actually, AR (Augmented Reality) enhances our real world by adding digital elements – like visual overlays and sensory objects into our real-world environments. Pokemon go is a real-life example of AR. Whereas Virtual reality is a fully digital world that entirely replaces the real-world surroundings, taking you to other places. In short, we can say VR replaces your vision where augmented reality adds to it. PlayStation VR can be the best example of Virtual reality.
Envisioning Virtual Reality in different professions:
Manufacturer:
This Technology can be used by manufacturers to display their products in virtual showrooms. It enables customers to interact on a new level with a product, thereby enhancing their engagement.
Entertainment:
The VR headsets have proved boon especially for the users where they can enjoy content in a more pleasant way without being physically available to any places.
Virtual Tours:
With the advancements of VR, Virtual tours can be made more entertaining and engaging where a user can visualize a place more effectively and efficiently while interacting in a virtual world.
Training:
VR is a three dimensional and immersive world where users can interact with them as if they're real. In some of the cases, companies use VR to train their employees to practice dealing with real-world scenarios. Likewise, pilots use simulators to train and sharpen the skills that help them to encounter troubles in some extreme and rare situations.
Virtual Meetings:
In digital meetings and conventions, VR has the ability to bring employees digitally together. Rather than just seeing the other person on a screen you'll be able to feel like you're in the same room with them despite being miles away.
Envisioning Augmented Reality in different professions:
Real Estate:
Augmented Reality benefits in real estate are vast as it has made the sale and purchase of properties a lot easier. With a single click on the AR tools or AR mobile apps, an individual is able to see all angles of a building while comfortably sitting at home with family members or at the office with colleagues.
Products & Services:
Entrepreneurs can present their products and services in an improved manner with AR-based apps by providing an impactful visual experience to customers.
Automotive Industry:
AR has enabled designers to virtually design new models instead of working physically. The designers can give various shapes, colors, and patterns. In addition, the engineers now can integrate the same architecture to different engines using Augmented Reality and can easily check the feasibility factor.
Business & Brands:
It informs the user with additional upcoming features of the product and material in real-time. Moreover, a user can personalize a product as per the requirements and choice.
Conclusion:
As the future is going to adopt new technologies, there is a need to join hands with an appropriate technology partner to boost up business with leveraging trends. With the implementation of AR/VR, we can discover new ways to create marketing campaigns in a more engaging and effective manner that would increase customer conversations and profit.