5 Reasons Why Web Scraping May Benefit Your Business!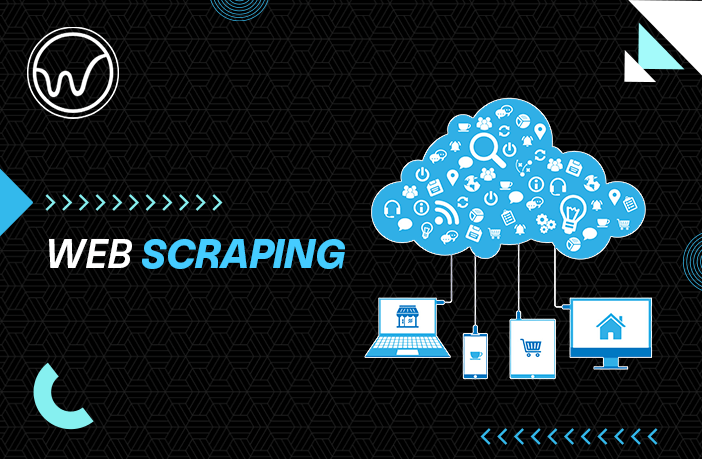 No matter if you are trying to start an e-commerce business or working for a start-up with a clever idea. The business must scale up. So, how can web scraping help you expand your company? By using real-life examples, we will explain how web scraping (web crawling, data extraction, screen scraping) can help you grow your business and boost your profits.
Whatever one you choose, it doesn't matter. To grow your business today, web scraping offers the best way to extract data. Your latest competition will be revealed to you, regardless of what you deal in products or services. Despite the existence of data scraping for quite some time, it was never so widely used or considered reliable as it is now.
A commodity of great value is information. However, obtaining information requires data! However, all the plentiful data on the internet cannot be downloaded because it's not open. The best way to get this information is to scrape the internet. Data collected can be further analyzed to gain insights into almost anything!
What is Data Scraping?
This is the automated technique of extracting data from targeted websites.
The data scraping tool finds the specific data needed, such as prices or contact information. It then extracts this data, changes it to a readable format, and stores it in a database or spreadsheet for further analysis. You can extract data from search engines, e-commerce websites, and much more.
Web scraping is the use of data mining techniques to discover and extract information from websites and servers.
In this blog we have tried to list for you all the benefits that your business can leverage using web scraping and why is web scraping a need for the hour.
1. Competitive analysis
As more and more things move online, there are many products available for sale via e-commerce. A giant leap has also been made in the e-commerce industry in the last decade. For entrepreneurs, the intense competition between retailers has made it difficult to stay in the market. Web scraping services are a way to keep your business alive right now. The latest market data and competitor information can be acquired by web scraping, so you can see how your competitors are performing. Armed with accurate information, you can take informed actions.
Similar information can be obtained from competitors
Competitors products list
The pricing policy of the competitors
New product launches
Discounts offered by the competitor
Social media channels data
Latest fashion and market trends
2. Price optimization & monitoring
A business must have a good pricing policy. Trying to predict the market price at which a product should be sold is very difficult. At the same time, the product price should be at a level where customers can buy the product at once and the organization can make a profit. Getting the right price is difficult regardless of whether you are selling an identical or different product. Using a web scraping organization can scrape the prices set by rival companies on the same product. And after analyzing the price monitoring database, you can determine the best price for the product or services. Web scraping will also enable you to keep track of changes in market prices, new product launches, and promotion events on time.
Web scraping tools are used by businesses to monitor product trends and optimize sales accordingly. Business analysts can view all the data with just one click with a good scraping tool. They can then create reports based on this information. Next, either cut the price or increase the value of the product to outrank the competitors. Strategies are created to dominate the market.
3. Lead generation
The generation of leads helps an organization identify leads that could translate into revenue. Website scraping is often used to generate leads and find marketing and sales solutions for sales representatives. It can scrape information from all sources and hub spots where leads are highly active. The whole process is accelerated by web scraping. Additionally, high accuracy sales data is provided by this process. It is recommended that when companies look forward to scaling up, they not put their money into leads that will never convert.
Businesses can develop more leads using web scraping by making it simpler and faster. Social media platforms and websites provide you with information about your potential customers and influencers. You must identify the necessary attributes, such as location, age, occupation, etc. The web scraper then extracts data from specific websites using these criteria.
4. Equity and financial research
A boom in investment is being caused by web scraping. In the future, it will be able to extract unlimited financial data and present it in an understandable format automatically, which will facilitate making crucial financial decisions. We can extract more historical data from web scraping if we consider data more closely. These data can be fed into the company's training modules to make the machines more efficient. This allows investment firms to make better decisions using big data.
5. Product optimization
As we are socializing, we like to know what other people are talking about the product before making the purchase. Customer reviews can highly impact a customer's buying decisions. So to keep with your customer's expectations web scraping can help you to collect customers' feedback data for cross-examination and make product improvements. To do this analysis, you need a considerable amount of data, in a readable format. Web scraping can automate the extraction process faster which saves tons of time and effort for such work.
Final Verdict
Businesses that do not assume the use of web scraping in this era will undoubtedly miss out on many benefits that web scraping offers. We can clearly see that web scraping offers easy access to quality and accurate information that is crucial to many aspects of business, such as product development, advertising, and sales. Get started with web scraping for your eCommerce business today and you will see the benefits!
If you are interested in unlocking the power of web scraping for your business, Wings Tech can enable you to obtain vast amounts of the necessary information. Web scraping is an excellent tool for any organization to use for financial and marketing decisions.