Metaverse: The Next Frontier in Healthcare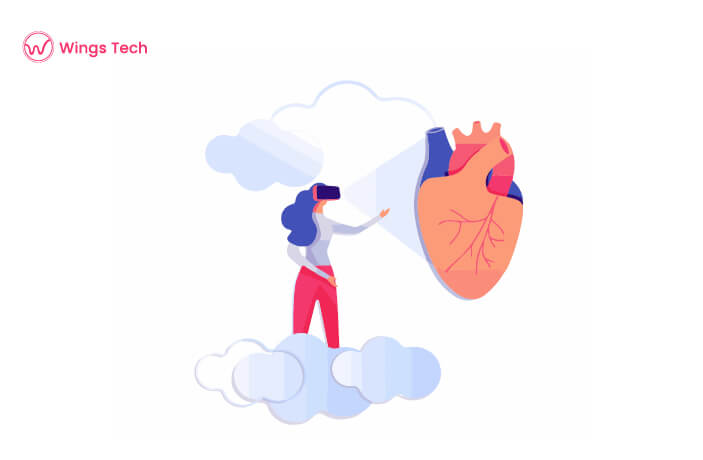 At the moment, the metaverse has been much written and talked about the potential it holds for transforming gaming, entertainment, socializing, work, and commerce. This has not yet been discussed in terms of its impact on healthcare, but this is another area where it might be transformative.
Patients have interacted physically with doctors for many decades as a means of receiving diagnoses, receiving medical treatment, and surgical procedures performed on them.
With the advent of telehealth services, patient-doctor relationships were reshaped because of digital communication and the Internet.
Digital health solutions are now poised to achieve an unprecedented level of scalability and volume due to the advent of AR & VR technology, both of which offer previously unimaginable possibilities.
Synergizing artificial intelligence (AI), augmented reality (AR), and virtual reality (VR) forms the Metaverse. Together, they can drastically lower health care costs, improve patient outcomes, and open up new avenues for treating patients.
Sneak peek at the future of metaverse in healthcare
1. Enhancing patient satisfaction by making things easier
Clinical professionals will be able to offer more integrated treatment programs and packages with the convergence of these core technologies in the metaverse, unburdened by the siloed nature of most of today's healthcare system. Solutions based on technology are already improving the patient experience and outcomes. These tools can be used for simple procedures as well, such as intravenous injections and blood draws, using Accuvein, a technology that casts a map of the veins on a patient's skin.
Med-tech giant Medtronic recently purchased AI-powered surgical platform Digital Surgery, and Zimmer Biomet has released its OptiVu Mixed Reality system, which integrates physical and virtual environments with Microsoft HoloLens. Medical technology is making such major investments in leveraging the metaverse, along with a growing number of startups who are developing AR and VR solutions, that the surgical environment is set to undergo a radical transformation in the upcoming years.
2. Collaboration among healthcare professionals 
In the future, healthcare professionals will be able to immediately share information to help identify underlying causes of illnesses. By tracking patient activity in the metaverse, one can also track variables like compliance, which will assist in diagnosing and treating illnesses.
Metaverse also gathers worldwide healthcare professionals for concurrent education, training, and planning, as well as collaborative medical operations. Using cutting-edge cloud and real-time communication technology ensures that all patients receive the best possible healthcare anywhere and anytime.
Healthcare could undergo a paradigm shift in the next few years through the metaverse. The adoption of smart technologies, particularly among the elderly, remains a major obstacle on the path to standardizing the metaverse in healthcare, despite the optimism. In this emerging virtual space, healthcare companies will also need to develop a comprehensive business model that is linked to patient health insurance, reimbursements, and prescriptions.
The overall user experience will break through geographical boundaries, creating limitless possibilities for patients around the globe.