Future Commerce Is Touchless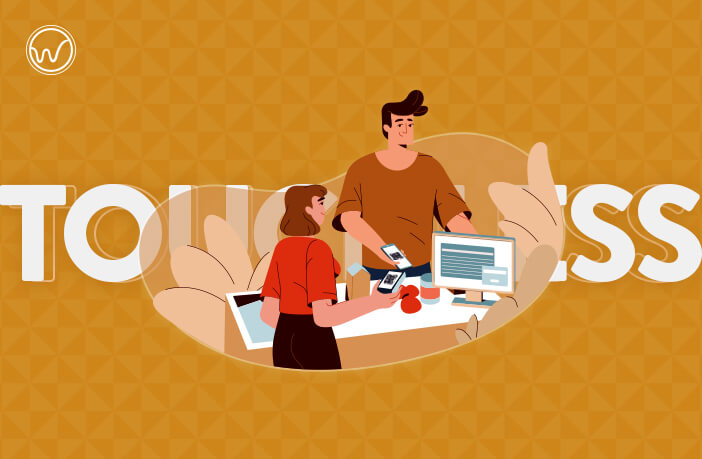 With pandemics rife in our world, customers want fewer surfaces to touch throughout their shopping journey. Providing customers with a variety of convenient, direct, and contactless payment options is essential, such as scanner-based payment, tap-and-pay checkout kiosks, mighty wallets, and more. Beyond contactless payments, touchless commerce can also take the form of product browsing, virtual tryouts using augmented reality, and touchless deliveries. Contactless shopping has become a new normal and healthy habit because touchless retail eliminates the human touchpoints from the customer buying journey. A key priority in the world of commerce is frictionless commerce, also known as touchless commerce.
Gen-Z has taken online shopping to new heights with the emergence of social media and Google shops. Let's first review touchless retail and then move on to the overview.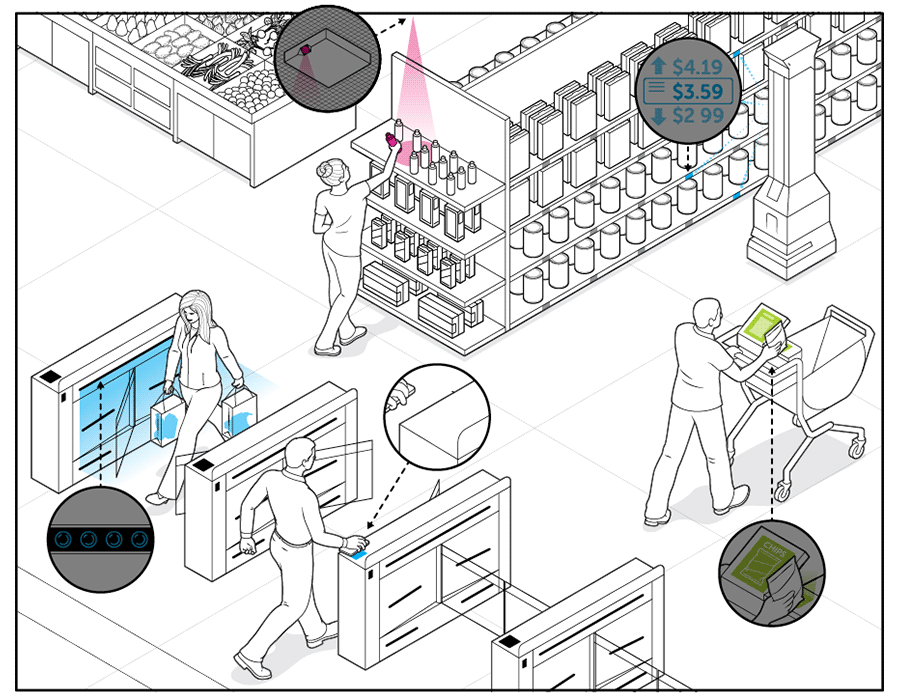 What is Touchless Retail?
"Touchless retail is defined, in the simplest terms, as minimizing human intervention in the buying process from beginning to end."
In touchless retail, human touchpoints are eliminated in all aspects of the consumer buying journey – from product browsing, virtual try-outs, payment, shipping, and doorstep delivery. Social distancing and contactless shopping have become the new norm. The pandemic turned people's attention to frictionless commerce, another name for touchless retail. Nearly 87% of in-store shoppers used a touchless, self-checkout option to purchase.
Online shopping is only one aspect of touchless retail.
The Concept of Touchless Commerce
As the name implies, Touchless Commerce refers to various retail concepts that can be performed without the use of human contact. Various technologies and protocols are required for each concept.
1. Touchless eCommerce
Shoppers can order and get their products delivered online through these retailers or fronted stores. Magically, a product appears at your doorstep from the comfort of your home. You do not have to interact with any human being. As part of its efforts to reduce human contact as much as possible, Amazon has also introduced drones to deliver products.
2. BOPIS
You can also buy online and pick up in-store with BOPIS, another touchless option. Shoppers can now skip the long lines and chat with each other. In place of that, they can go directly to the checkout to pick up the products.
3. Curbside Pickup
Why would you not want to order a product online and pick it up in a convenient location? During this exchange, customer and retail parties are the only ones in contact. The global pandemic mandate is a retailer's best friend.
4. Contactless Checkout
Mobile payments, tap-to-pay cards, and contactless payments allow customers to have minimal contact with high-traffic equipment, such as card readers and keypads. Initially introduced for security purposes, this method is now proving essential considering the physical distance between people.
Consumers around the world have adopted these strategies rapidly as the preferred shopping/retail method. Obviously, these strategies will persist post-pandemic. Furthermore, a shift in consumer attitudes towards contactless shopping is becoming a deciding factor for retailers' investment in touchless commerce technologies.
Why Touchless Retail is the Future of Shopping?
Safety is more important than ever, so consumers are looking for options that actively follow the most up-to-date hygiene standards.
People with a strong preference for in-store shopping will always be there even though online shopping is becoming increasingly popular. Contactless access points will still be necessary for people who prefer to shop in-store.
In addition to accelerating the purchasing process, touchless payment methods can encourage customers to sign up for loyalty programs that will help boost subscription commerce in an efficient way.
Shoppers are increasingly choosing curbside pickup and doorstep delivery. The trend looks set to continue.
In the wake of a pandemic, people will continue to shop online due to its convenience, security, and quickness.
In an age when smartphones and tablets are in high demand, voice search in eCommerce is but one more flourishing concept. It is here again that touchless shopping comes into play with people asking their assistants to recommend a product that meets their needs.
There are some buyers who may prefer not to touch the products and choose to search through the kiosk at the store instead.
There is a shift in consumer preferences, and consumers are more connected than ever before. To survive and thrive in this environment, store owners should adopt an eCommerce strategy first.
Increasing productivity for retailers may also be enhanced by removing human intervention. The workflow can be automated.
A new cool trend is unmanned stores, and people are relying more and more on technology. Contactless shopping will become the norm one day, even with the implementation requiring research and investment.
Ending Lines
In the future, shopping without contactless technologies will be impossible. Invest in contactless shopping experiences for your customers if you want to invest in a trending future in eCommerce.
In the meantime, if you are intrigued by how touchless commerce has become the new normal and want help with contactless retail for your business, contact Wings Tech at any time. Our tailor-made eCommerce solutions are sure to meet your needs.